Tattoo Artist Travels to Charlottesville to Create Safe Space for Women
CHARLOTTESVILLE, Va. (WVIR) –
A Muslim tattoo artist is traveling up and down the East Coast, giving women a safe space to be tattooed.
Shanzey Afzal and her mobile tattoo studio, Ink Minx, made a special stop in Charlottesville on Wednesday, December 12.
Afzal says her female-run business can help make the male-dominated field a little more equal.
"Tattoo culture is very male dominated and almost like a boys club and I seek to make sure everyone is respected and women's-only services are not only legal in the United States, they're proven to be effective in increasing participation," Afzal said.
Afzal was completely booked with only women during her session at the Bridge Progressive Arts Initiative on Wednesday.
She plans to be in Philadelphia by the end of the week to continue her tattooing tour.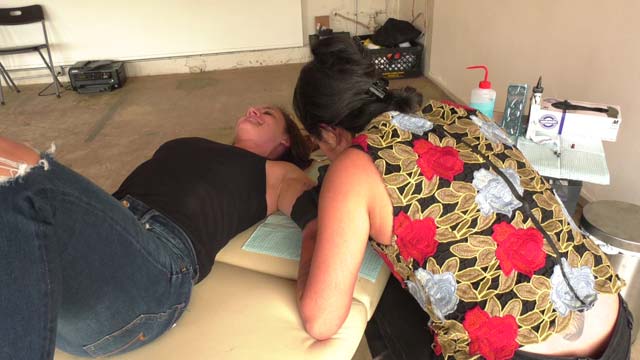 Afzal was completely booked for her trip to Charlottesville
Shanzey Afzal